New season Seed potatoes are available for 2017, order now.

If you want seasonal gift ideas, what about one of our Gift Vouchers.
New 2017 season - sign up to be notified when plants are ready to be ordered for 2017 - Let me know when 2017 plants are available to be ordered.
Brussels sprouts - Dawn's collection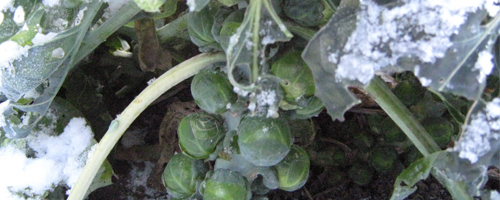 Brussels Sprouts are not just for Christmas, under rated vegetable, with this collection we are trying to give you a greater choice and a wider harvesting period.

2 plants x 4 varieties
Brussels Sprouts ~ Neptuno F1
Brussels Sprouts ~ Doric F1
Brussels Sprouts ~ Petrus
Brussels Sprouts ~ Red Bull

2 free Flower Sprout plants~
Flower Sprout® is a brand new vegetable, as cross between a Brussels sprout and kale. The plant is similar to a Brussels sprout but forms open rosettes up the stem to a frilly-leaved top. They look like tiny cabbages with flashes of purple, edged with frilly-green leaves. They crop from November until March.
Collection consist of the following varieties: